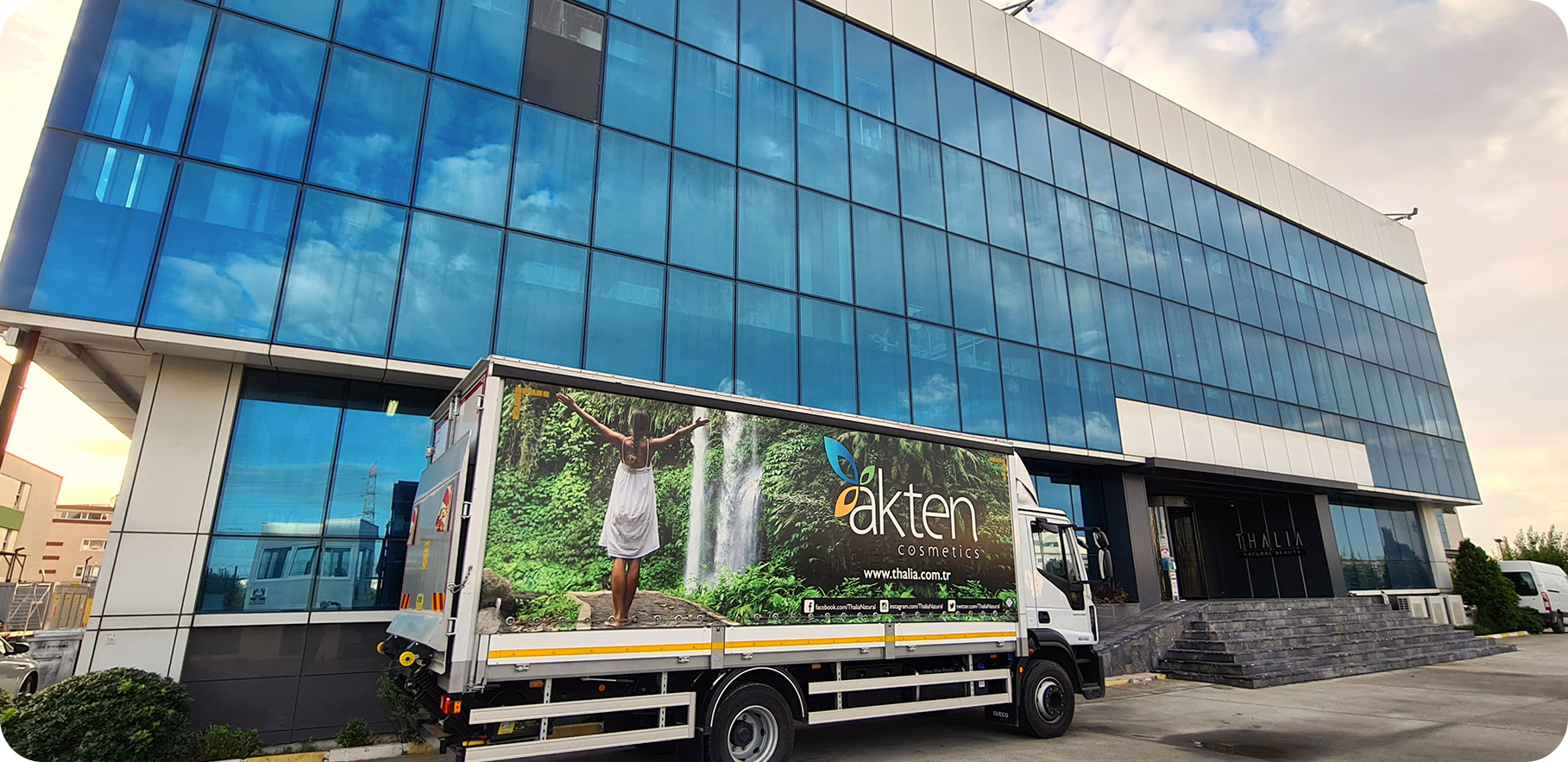 100% Turkish Company and Family Business!
Since the very beginning, Akten Cosmetics has been specializing in the manufacture of cosmetics. We have been experiencing dynamic growth in two areas:
The manufacture of our own brands, and the provision of a comprehensive range of private label services.
Akten Cosmetics Corp. (since 1988) is a custom formulator and manufacturer of "natural" personal care products. Akten Cosmetics combine naturally derived active ingredients, extracts from plants of the nature and organic essential oils.
As a pioneer in natural skin, body, and hair care, Akten Cosmetics produces unique and innovative formulations at its R&D department located in Istanbul University /TeknoPark.
Research and Development department of Akten Cosmetics has a proven track record of experience in developing INNOVATIVE natural and effective cosmetics.
We address the individual concerns of each customer's skin in a comprehensive way. Each product offers multiple actions: hydration, protection from environmental stressors, prevention and treatment of signs of aging. Additionally, we focus on hair skin and hair loss problems with our 100% certified essential oils.
All products are ideal partners that reinforce each other and act synergistically to offer maximum results.
Branded Akten Cosmetics products, such as natural soaps, hair care, body care, skin care and baby care products are meeting with our consumers along with our slogan:
"the easiest way of natural care".