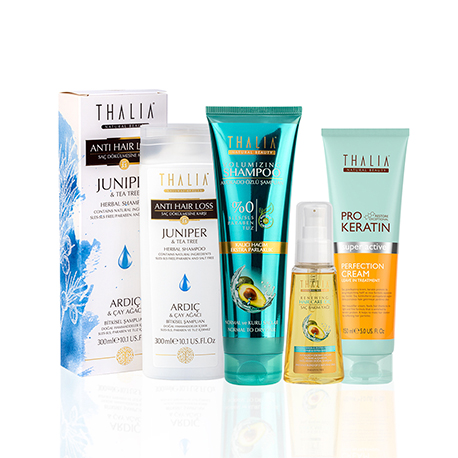 Our hair care products specifically target hair loss problems. We have patent rights for main ingredient in our anti-hair loss shampoo, named PhytoComplex AHL®.
Phytocomplex AHL® is a unique raw material obtained from a mixture of 24 different kinds of plant extracts.
All of our products are free of SLES – SLS, and paraben. Some products are also free of salt.
Our product lines, designed for a variety of hair types.
Hair Types addressed in this category:
Normal / All - Oily – Dry
Special Needs (dandruff, fast grow etc.)
Products Categories
Herbal Shampoo
Hair Conditioner
Liquid Hair Conditioner
Hair Mask
Hair Care Oil
Hair Care Serum
Some Ingredients
Sulphur & Red Pepper, Juniper & Tea Tree Oil
Wheat & Honey, Garlic & Ginseng, Lavender & Sage Tea Nettle & Horsechesnut, Organic Argan Oil, Olive Oil Avocado Oil, Propolis, Passion Fruits, Organic Tsubaki Oil Peony, Dandelion extract etc.